Uncategorised
Details

Written by Super User
Category: Uncategorised
Hits: 21789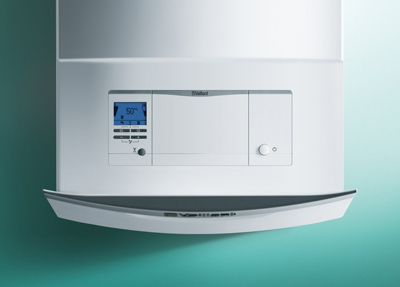 Thai orphanage appeal
Sam (the Director) has a partner of Thai heritage. Her family have a house in Rayong, Thailand and so she visits regularly. On her trips she has witnessed true poverty and so wanting to help the less fortunate in the area she started collecting clothes, toys, stationary and any other useful donations for the local orphanage- The Camillian Social Center Rayong.
About Camillian
The Camillian Center is concerned with both treating and preventing HIV/AIDS. This encompasses the orphanage, a palliative care unit, a sponsorship program to enable local children to attend school, an independent living centre for older teenagers, a prevention centre and the Eastern region HIV/AIDS network.
The orphaned children at the Camillian Childcare Center come from very poor circumstances or have been abandoned at local hospitals. They have been referred to the Center through the Government's Social Welfare Department, whom they work closely with. Many of the children arrive in the AIDS stage of the infection and with the proper care and nourishment have returned to living with HIV.
The children need special care and attention because of the effects of the virus and the side effects of the medicine. Presently, there are 69 children in their care. 40 children live at their main Center, 17 live at the Independent Living Center and 12 live at the Garden of Eden (rehabilitation community for people living with HIV/AIDS). Currently their youngest child is just 2 years old.
The HIV positive children are receiving the anti-retroviral treatment and are enrolled in the Thai Government's Paediatric Access to Care (PATC) program.
For more information on the foundation visit www.hiv-aids-kids.org/index.html
How you can help?
We'd be very grateful for any donations of toys, clothes ranging from baby to adult sizes, toys, games, stationary, colouring books, accessories (bags, hair clips, hats, sunglasses etc) and other useful items such as hair brushes, sponges, makeup, nail polish and unused toothbrushes.
Items going direct to the orphanage will need to be able to fit into a large suitcase. For any large bulky toys or other items of value we will attempt to sell to raise money for the orphanage.
There is also a just giving page for any monetary donations Camillian Thai Orphanage Appeal.
Update - May 2018
Beyond Heating would like to give a big thank you to all those who donated in the last collection period. Over 10 large bags and boxes of toys, clothes, stationary, hair brushes, bags, hats and other accessories were delivered to the orphanage. Sam's 22 month old was welcomed by some of the kids and had great fun playing with them while the adults sorted out the drop off.
A couple of workers told us about some of the work they do there. It was heart breaking to see such young children affected by these diseases. Seeing the outside of the palliative care unit really brought home the devastation these diseases can cause. However, it was also amazing to get a glimpse of the great work the centre does and see so many smiling children.
We can help you with
Plumbing
Heating
Installation
Boiler Servicing
Repairs
Power Flushing
Details

Written by Super User
Category: Uncategorised
Hits: 22292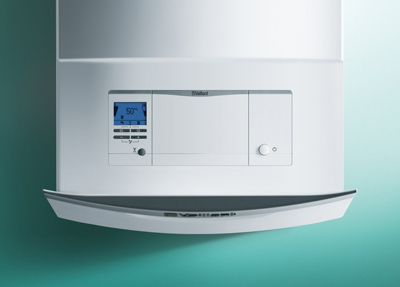 Ring Pull Campaign
Beyond Heating are collecting ring pulls from drinks cans to send to Thailand as part of a campaign to make prosthetic limbs and joints for those in poverty. The ring pulls are sent to Thailand and donated to the prostheses Foundation of HRH the princess Mother to be made into prosthetic limbs and joints for those less fortunate.
About the Prostheses Foundation
The Foundation was established by HRH the Princess Mother in 1992 as an organisation to provide much needed artificial joints and limbs mainly for the rural poor.
The main factory for making the limbs and joints is in Chiang Mai, and their work is carried out throughout Thailand, but also help and advice is given to China, Malaysia, Senegal and other countries.
The ring pulls we collect are melted down and each 25,000 pulls (1kg) will help to make 2 large (above the knee) or 7 small joints (below the knee).
Mobile units are regularly sent out by the Foundation to rural areas to do fittings. Many people around the border areas are still affected by landmines and this is the largest reason for so many limbs being required. Shootings, accidents and birth defects are the other main reasons. A unique farmer's limb has been specially developed enabling farmers to continue work in the paddy fields.
How you can help?
If we are booked to do a job for you, please get collecting and hand the ring pulls to the engineer when he arrives on site. Any donations will be much appreciated and goes to such a worthwhile cause. Alternatively if you are local to our Woking office, please get saving and let us know when you have a good amount saved up and we will pop by to collect them when we're in the area.
For more information on the foundation visit www.prosthesesfoundation.or.th/en/0/
We can help you with
Plumbing
Heating
Installation
Boiler Servicing
Repairs
Power Flushing
Details

Written by Super User
Category: Uncategorised
Hits: 20711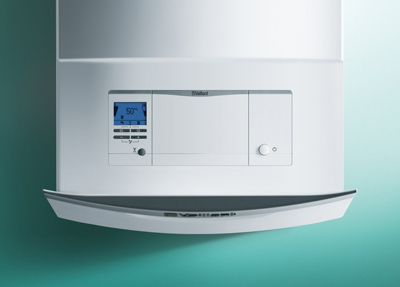 Customer Care
Feedback
We pride ourselves in our work and appreciate hearing back from you. We value the reviews we receive from our customers and would be very grateful if you could add a review via Which? Trusted Trader by clicking here and if you have the time copy and paste it to our Facebook page by clicking here.
Reviews
Please find below a few reviews of what our customers have to say about us:
"Managing several properties in the UK from abroad can be very difficult. This is why having contractors you can rely on is crucial. Sam and his team have always been dependable and have completed any work with utmost professionalism. I would recommend Sam and Beyond heating to any small business or personal customers."
Erica Hollier, Basel, Switzerland - August 2018
"Reliable, tidy, neat workmanship, friendly and knowledgeable - Beyond Heating take care of all our plumbing and heating needs for our properties; including undertaking a few of our full central heating replacements, bathroom installations and gas cooker connections for us. Sam is reliable, tidy and does incredibly neat pipework, so much so our other tradesman now recommend him to their clients. He's extremely knowledgeable and friendly and I highly recommend him to others."
HodPropMgt, UK - August 2018
"Great service - Full central heating system fitted and two bathrooms plumbed, Very professional from the outset, obviously very knowledgeable and completed the work quickly with no problems. Friendly and reliable would recommend to anybody!"
Steven H, - July 2018
"Happy customer - Annual servicing and replacement of heating cylinder. I have always had excellent service from Beyond Heating. The service received is precisely as described."
Torrevista, Lewisham - July 2018
"Good great worker! - Sam is great. He has done lots of work for me over the years, including a new shower bathroom and fitting a boiler for me. He is good, trustworthy and reasonably priced."
Charlie, - July 2018
"Great communications, great service - Found Beyond Heating through an online search, l wanted a local, family run business to help me with the ongoing boiler issues I had. Beyond were very good in communicating with me, answered all my questions quickly in a manner that I could understand it, not all technical terms and jargon that some other do. Very happy with the work and they are very easy to get on with."
Frank N, - December 2017
Policies and Procedures
Set out below are a list of Beyond Heating's policies and procedures should you require them.
Terms & Conditions
The terms and conditions can be found on the back of your invoice, however a PDF copy can be found here. (View PDF)
Deposit protection cover
For added legal protection Beyond Heating recommends that customers pay any deposits using a credit card, as advised by authoritative external third parties.
Cancellation Procedure
Under the 'Notice of the Right to Cancel' regulation you have a right to cancel this contract during a period of 14 calendar days from the day this notice is sent or given to you. If you have already given written approval for the work to begin before the end of the cancellation period you may be required to pay for goods or services already provided.
Please find details of how to cancel in the PDF below.
Public liability insurance policy
Beyond Heating has you covered! We take every care while at your property and hope we don't need to ever use it. However, in the event of injury or damage at your property because of our business we have a £5,000,000 public liability insurance policy in place.
Data Protection Policy
GDPR came into force in May 2018. We, at Beyond Heating take your data protection seriously. Please find a copy of our data protection policy below.
We can help you with
Plumbing
Heating
Installation
Boiler Servicing
Repairs
Power Flushing
Details

Written by Super User
Category: Uncategorised
Hits: 22031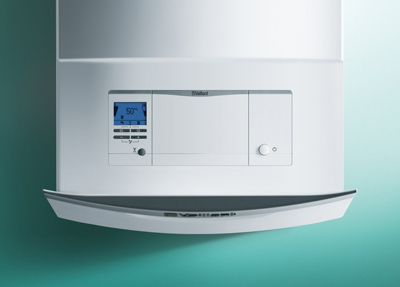 Local Causes & Sponsorship
Local Volunteering
Beyond Heating love assisting the local community and are fully aware that many local teams and organisations have limited budgets
Our most recent endeavour was voluntary installation of a sprinkler system at Chobham Cricket Club.
Beyond Heating have contacts to a local t-shirt printing company, if you have a small team with limited funding please feel free to get in contact and we'll see if we can assist.
Sponsorship
Beyond Heating have a policy of supporting our employees personal fundraising initiatives. We do this by pledging sponsorship money to their chosen cause on completion of their fundraising activity.
We can help you with
Plumbing
Heating
Installation
Boiler Servicing
Repairs
Power Flushing
Details

Written by Super User
Category: Uncategorised
Hits: 22286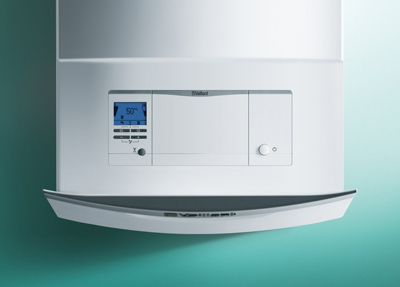 Complaints Procedure
We always endeavour to provide the best service and products for our customers. However, on rare occasions, we recognise that there may be times where our customers may not be completely satisfied.
To ensure we are able to put things rights as soon as we can, please read our complaints procedure in the PDF below and we will respond promptly to ensure complete satisfaction.
We can help you with
Plumbing
Heating
Installation
Boiler Servicing
Repairs
Power Flushing