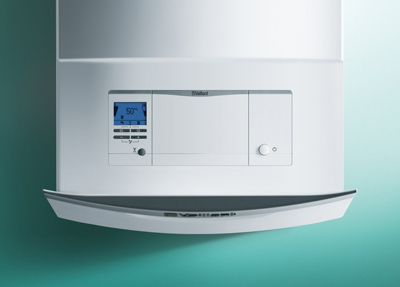 Customer Care
Feedback
We pride ourselves in our work and appreciate hearing back from you. We value the reviews we receive from our customers and would be very grateful if you could add a review via Which? Trusted Trader by clicking here and if you have the time copy and paste it to our Facebook page by clicking here.
Reviews
Please find below a few reviews of what our customers have to say about us:
"Managing several properties in the UK from abroad can be very difficult. This is why having contractors you can rely on is crucial. Sam and his team have always been dependable and have completed any work with utmost professionalism. I would recommend Sam and Beyond heating to any small business or personal customers."
Erica Hollier, Basel, Switzerland - August 2018
"Reliable, tidy, neat workmanship, friendly and knowledgeable - Beyond Heating take care of all our plumbing and heating needs for our properties; including undertaking a few of our full central heating replacements, bathroom installations and gas cooker connections for us. Sam is reliable, tidy and does incredibly neat pipework, so much so our other tradesman now recommend him to their clients. He's extremely knowledgeable and friendly and I highly recommend him to others."
HodPropMgt, UK - August 2018
"Great service - Full central heating system fitted and two bathrooms plumbed, Very professional from the outset, obviously very knowledgeable and completed the work quickly with no problems. Friendly and reliable would recommend to anybody!"
Steven H, - July 2018
"Happy customer - Annual servicing and replacement of heating cylinder. I have always had excellent service from Beyond Heating. The service received is precisely as described."
Torrevista, Lewisham - July 2018
"Good great worker! - Sam is great. He has done lots of work for me over the years, including a new shower bathroom and fitting a boiler for me. He is good, trustworthy and reasonably priced."
Charlie, - July 2018
"Great communications, great service - Found Beyond Heating through an online search, l wanted a local, family run business to help me with the ongoing boiler issues I had. Beyond were very good in communicating with me, answered all my questions quickly in a manner that I could understand it, not all technical terms and jargon that some other do. Very happy with the work and they are very easy to get on with."
Frank N, - December 2017
Policies and Procedures
Set out below are a list of Beyond Heating's policies and procedures should you require them.
Terms & Conditions
The terms and conditions can be found on the back of your invoice, however a PDF copy can be found here. (View PDF)
Deposit protection cover
For added legal protection Beyond Heating recommends that customers pay any deposits using a credit card, as advised by authoritative external third parties.
Cancellation Procedure
Under the 'Notice of the Right to Cancel' regulation you have a right to cancel this contract during a period of 14 calendar days from the day this notice is sent or given to you. If you have already given written approval for the work to begin before the end of the cancellation period you may be required to pay for goods or services already provided.
Please find details of how to cancel in the PDF below.
Public liability insurance policy
Beyond Heating has you covered! We take every care while at your property and hope we don't need to ever use it. However, in the event of injury or damage at your property because of our business we have a £5,000,000 public liability insurance policy in place.
Data Protection Policy
GDPR came into force in May 2018. We, at Beyond Heating take your data protection seriously. Please find a copy of our data protection policy below.
We can help you with
Plumbing
Heating
Installation
Boiler Servicing
Repairs
Power Flushing